ARIZONA'S BEST MEN'S STORE
The Valley's most awarded men's clothing and fashion boutique, The Clotherie has been recognized by everyone from Esquire to Ranking Arizona magazines, and named the "Best Men's Retailer" for 15+ consecutive years by Arizona Business Magazine. Originally founded by in 1969 and housed inside the stylish Biltmore Fashion Park, The Clotherie is a place for men of all ages to shop a carefully curated collection of the world's finest luxury clothing, including an extensive selection of modern, trimmer fits, and an excellent in-house tailor. Best known for our longtime partnership to dress the Phoenix Suns' head coach in stylish, custom men's suits, The Clotherie continues to evolve with the times, including an expanded selection of luxury sportswear clothing to ensure our customers, especially the younger generations, look as good at play and on the weekends as they do in the office. This means that in addition to top-selling dress wear clothing labels such as Canali, Ermenegildo Zegna, Samuelson, Eton and Zanella, The Clotherie also offers the latest luxury sportswear from L.B.M., AG, Eton, Green Ribbon, Circle of Gentleman, and Sand.
Over the years, The Clotherie has evolved into a total wardrobe specialty shop for men who want a level of quality and international sophistication that will allow them to feel well dressed any place in the world. Today, The Clotherie provides men's clothing from underwear to outerwear; from relaxed apparel to casual and elegant sportswear; from business wear to formal wear; including footwear and special departments for made-to-measure and even extra-tall men.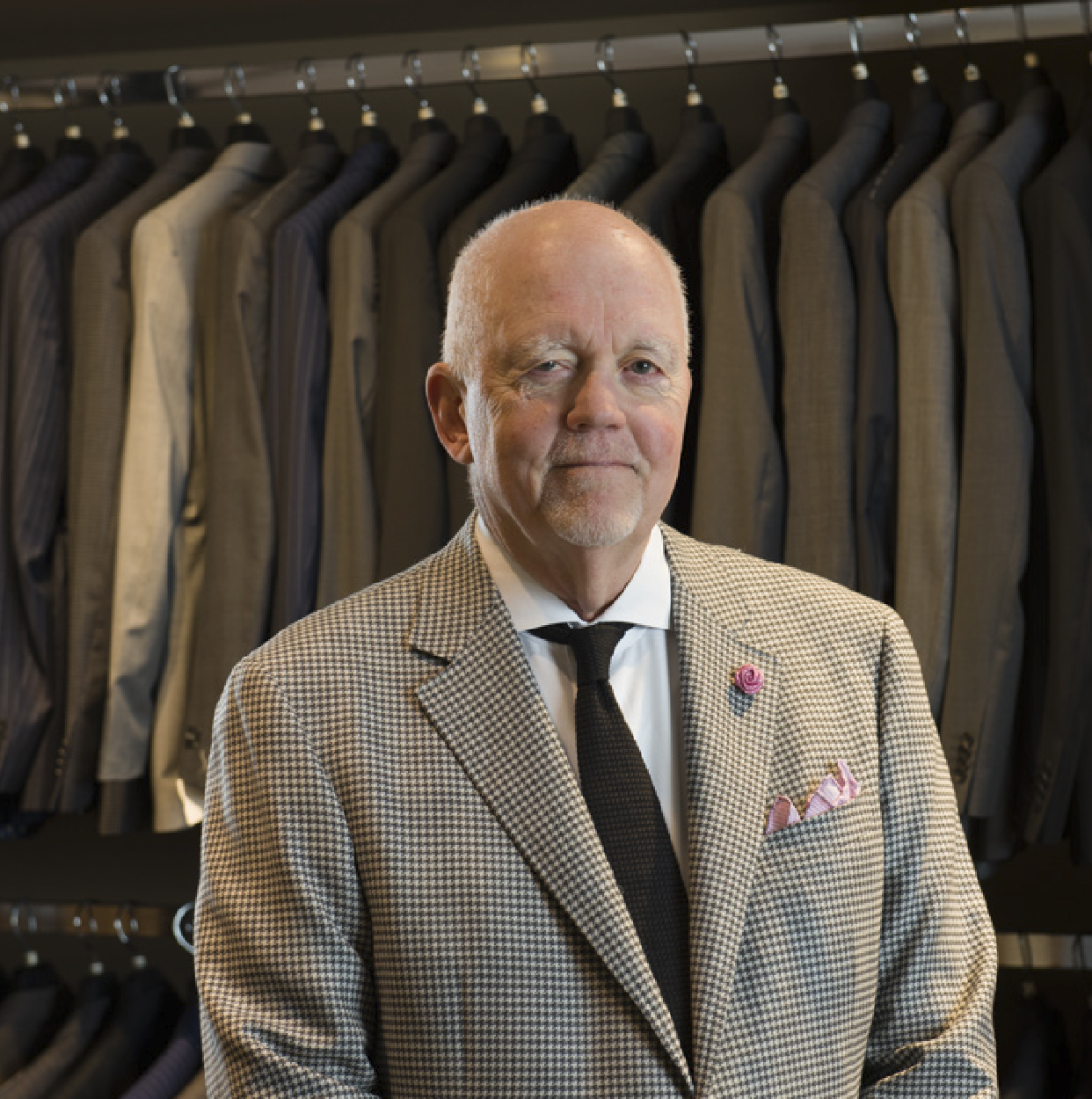 ESQUIRE BEST OF CLASS 2010- 2013
The Clotherie has been awarded TWO of the most prestigious titles handed out by Esquire and Hearst Magazines. In 2010 alone The Clotherie was selected as an 'ITALIAN STYLE LEADER' which consisted of a mere 40 men's clothing stores in all of the USA; and also was selected as one of 'THE FINEST MEN'S SPECIALTY STORES IN THE COUNTRY' on The Big Black Book's A-LIST. The Clotherie has been around for 40 years because of our exquisite attention to detail, our undeniable service, and our belief in dressing great!
MR MAGAZINE UPTOWN/DOWNTOWN AWARD WINNER
The Clotherie was honored as one of the top 20 men's clothing stores in the nation with the prestigious achievement award from MR Magazine, the leading men's fashion trade publication in North America. The Clotherie was presented with this award for demonstrating retail savvy, innovation, and leadership in the menswear industry. The honor was enhanced as honorees were handpicked by menswear designers/manufacturers as well as the editorial staff at MR Magazine. Karen Alberg Grossman, editor in chief of MR Magazine, stated, "For an independent menswear store to survive almost 40 years is in itself quite remarkable." The award presentation and dinner took place in New York City on July 21st, 2008 at The Four Seasons Restaurant where retailers and manufacturers gathered for a night of celebration.
ARIZONA'S BEST MEN'S STORE BY RANKING ARIZONA
The Clotherie is proud to announce they will celebrate their 14th straight year as the #1 men's retail fashion store in Ranking Arizona for Arizona Business Magazine.